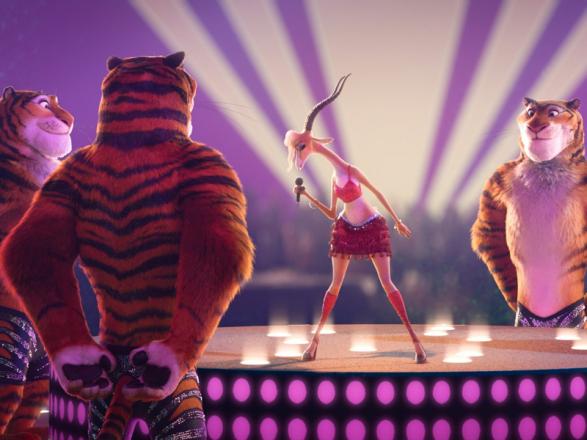 December 16
th,
2016
I have always been fond of Disney animated movies, especially the ones about animal life. I can easily remember my fascination after I first watched The Jungle Book and Bambi. You can imagine how impressed I was after the release of Zootopia in 2016. Without a doubt, it takes the first place in my list of the best Disney renaissance movies.
Zootopia: One of the best animated movies you have ever watched
Disney renaissance movies include many fantastic cartoons, such as Tangled, Frozen and Wreck-It Ralph. On the other hand, Zootopia is certainly something incredible and fresh since the release of The Lion King. Unlike most of Disney animated movies, Zootopia does not have princesses, it is not a musical, and there is no love-story.
The plot tells us about a fantastic animal civilization where there are no humans at all. Different species of animals, even predators and herbivores, live in complete peace. They build homes, go to work and raise children, just like humans. It is actually amazing to watch how animals cope with "human roles"and combine them with certain specifics of animal life.
The characters are also adorable. The main heroine of the movie, a brave bunny named Judy Hopps, has a dream of becoming a police officer despite the fact that this job is not suitable for a small bunny. Trying to prove her qualification, she starts to investigate a complex crime story together with her new companion, a fox named Nick Wilde.
In addition to a unique idea, the movie brings to light important educational messages that are widely appreciated by the viewers of different ages. Moreover, the movie is really entertaining and funny. So, I truly hope to see the next part of Zootopia and enjoy more adventures of Judy and Nick.
If you have not decided how to spend your evening, turn on Zootopia and have a great rest. If you want to spend time with your family, watching Zootopia will certainly be the best choice. Without a doubt, this movie has a lot to offer to its viewers.
89% of clients
are returning with their orders in future!
over 3500 orders
were graded as A or A+ (85%, as a fact)
300 word/page
not 275 words page as our competitors do